2014.12.16
(Tokyo) Anna Tsuchiya Gospel Live Concert in Gloria Chapel
Anna Tsuchiya Gospel Live Concert in Gloria Chapel
December 16th(Tuesday) at Christian Shinagawa Glori Chapel
http://www.gloria-chapel.com/map/map.pdf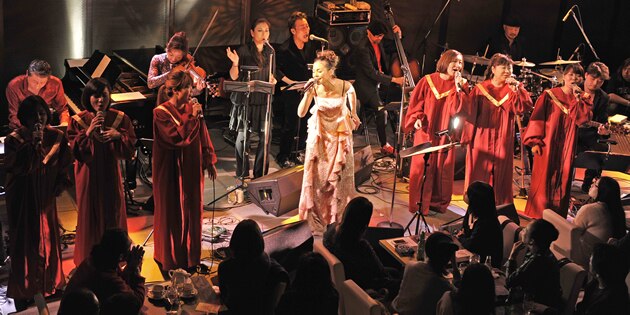 (Performers) Anna Tsuchiya(Vo)/Koichiro Abe(B)/Ken Shibuya(Dr)/Masahiro Abe(Pf)/Haruo Kitade(Cho)/YuriyoAkiyama(Cho)/Soulbird Choir(Choir)
(Open/Start)18:30/19:00
(Admission)All seats are reserved at 6,500 Yen including tax※Those who are older than 3 years old are required to purchase the ticket.
(Day of sales)November 1st(Saturday)
(INFO)Capital village 03-3478-9999(11:00 to 18:00 on weekdays)
■It was decided that the ticket of Anna Tsuchiya Gospel Live Concert in Gloria Chapel official homepage by priority was accepted.
▼Notifiation of accepting by priority▼
・Acceptance based on the lottery by e-plus.
・Registration of the member of e-plus is required prior to it.
・During the acceptance period, please access to the following URL, and follow the guidance of the page.
・Regarding how to pay and accept as well as admission, please check when you apply for it.
(Acceptance period) From 12:00 on October 8th (Wednesday) to 23:59 October 16th 2014(Thursday)
(Acceptance by URL)
https://eplus.jp/anna14web/
(PC, cellular phone and smart phone)