2012.12.14
ABOUT "ANNA's HEART" "ROSEY WEB"
Original SNS for free which connect ANNA TSUCHIYA and her fans.
Please up images, movies and texts related ANNA TSUCHIYA, rate and comment to the pictures each other.
Of course ANNA TSUCHIYA herself joins in this.
Besides with ANNA TSUCHIYA, it's also popular as a communication tool between her fans.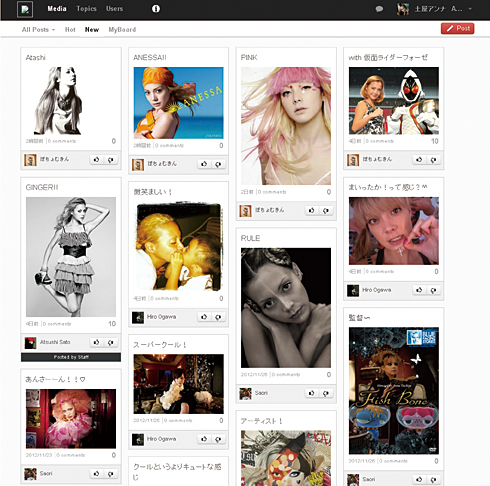 How to use "ANNA's HEART"
URL:
http://anna-tsuchiya.com/
First, please register from "new registration".
If you are a member, please sign in from "login" button.
it is possible to log in with your mail adress, or your account of Facebook or twitter if you have account of them.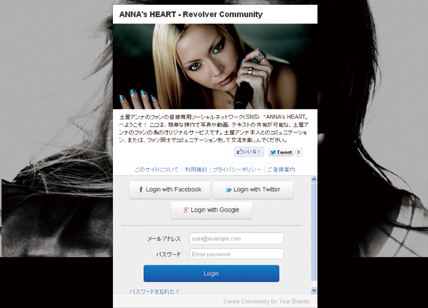 When you complete log-in, please write your introductory and set your image on your profile page.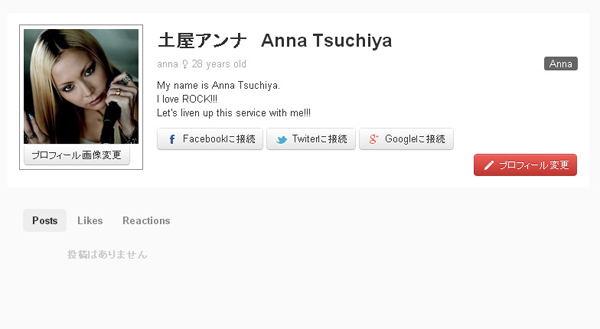 After setting your profile, please upload images or moving images which you have or text, and share them to all.
You can post on "post" button displayed in the upper right of the top page.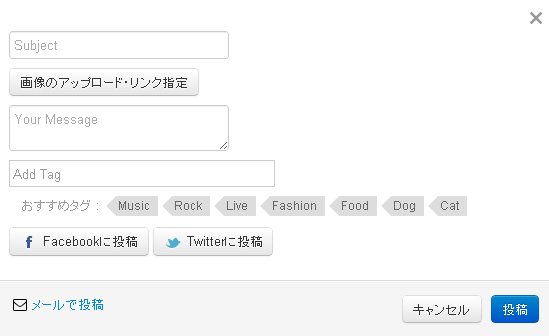 Then, let's evaluate the postings which other users uploaded!
Press "Good!" button, if there are pictures you like.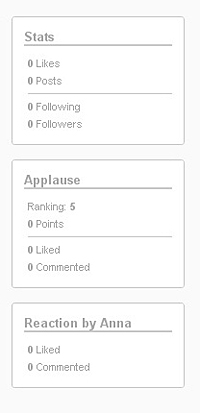 "ROSSEY WEB" is as below.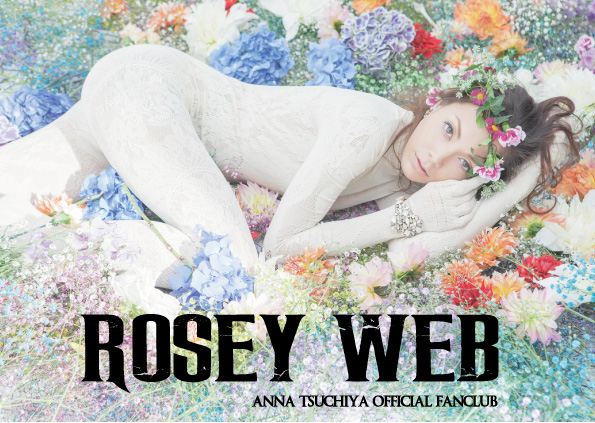 URL:
http://anna-tsuchiya.com/ch/roseyweb/
"ANNA's HEART" service for a price and fan club service for ANNA TSUCHIYA fans with regular delivery of infomation from ANNA TSUCHIYA herself and staff.
On ROSEY WEB,
・Digital membership card prividing
・Fast trial listening of music and music video
・Inclusive interview (conversation)
・Live movie and rehearsal movie, original contents of movie at back stage
・Digital contents (wallpaper) present
・Event only for members
・Prior ticket sale for live
・Various events for members
and so on, there are various services.
"ROSEY WEB" entry campain
For people who enter ROSEY WEB by March 31, there will be gorgeous presents as below. Name of people who won the lottery will be announced after April 1st.
(1)Digital membership card (for all) with limited period design
(2)ANNA TSUCHIYA original earphone (lottery: 20 people)
(3)ANNA TSUCHIYA's personal belongings with her autobiograph (3 people)
(4)Taking picture on the day of unplugged tour 2013 extra "Recollections for 30 years" with ANNA TSUCHIYA!
  March 11, 2014 Blue Note Tokyo each stage 1 pair (2 people)×2 stages
  March 13, 2014 Billboard live Osaka each stage 1 pair (2 people)×2 stages
  ※During live, we will take picture of you with ANNA TSUCHIYA&all the band members with your digital camera or your mobile phone with camera.
  ※Only for people who have ticket for this particular live and can go to the live on the day.
  ※Lottery result will be announced during the live, so people who enter ROSEY WEB 1 day before the live can join.
  ※Please write which live performance you would like (including part 1 or part 2)
(5)ANNA TSUCHIYA dream event
  We need dreams to be come true by ANNA TSUCHIYA.
  ANNA TSUCHIYA will make the best dream come true for the peroson!
  Example: Please pick a name for my child! Sing for my wedding by ANNA TSUCHIYA. Would like to drink all night with ANNA TSUCHIYA!
  ※ 1 dream per person