2014.09.22
X'mas LIVE INFORMATION
Tsuchiya Anna is going to celebrate her 10th anniversary solo debut on August 24, 2015.
For the first live of the 10 Year anniversary event, we invited Soulbird Choir to our first gospel live !
Tsuchiya Anna gospel live in GLORIA CHAPEL
December 16 (Tue) Christ Church Shinagawa Gloria Chapel
http://www.gloria-chapel.com/map/map.pdf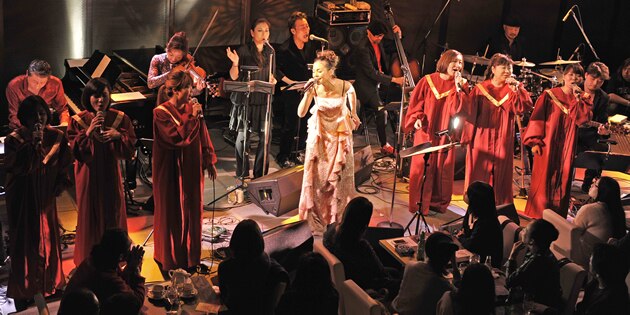 [Performance] ANNA TSUCHIYA (Vo)/Koichiro Abe (B) / Ken Shibuya (Dr) / Abe Masahiro (Pf) / Kitade Haruo (Cho) / Akiyama lily fee(Cho)/Soulbird Choir(Choir)
[OPEN/START] 18:30/19:00
[Fee] All seats reserved¥6,500(with tax) ※children who elder than 3 are necessary to buy tickets
[Sale say] 11/1 (Sat)
[INFO]Capital Village03-3478-9999(weekday 11am to 6pm)
■The info of prior application to ANNA TSUCHIYA gospel live in GLORIA CHAPEL is on the official web page now!
▼The info of prior application▼
・It will be accepted and chosen by E-plus's system.
・Those who want to apply the tickets have to register on E-plus (free).
・During the application period, please follow the instruction of the page. Access link is showed below.
・Fees would probably occur during payment and receive method, please check it when applying.
【Period for application】2014/10/8(Wed)12:00~2014/10/16(木)23:59
【Application URL】
https://eplus.jp/anna14web/
(PC・mobile)

X'mas live in Billboard Live Osaka
12/21(Sun) Billboard Live Osaka
*Special performance time:
1st Stage /Open 17:00 Start/18:00
2ndStage Open/20:00 Start/21:00
* Non-reserved Seats ¥ 11,500 (with X'mas plate and a glass of champagne) / Casual seat ¥ 6,900 (with a glass of champagne)
* Reservations applied starting day: October 22 (Wed)
[INFO] Billboard Live Osaka 06-6342-7722
Details →
http:?//www.billboard-Live.com/pg/shop/show/index.phpmode=detail1&event=9248&shop=2
X'mas live in NAGOYA Blue Note
12/22 (Mon) Nagoya Blue Note
http://www.nagoya-bluenote.com/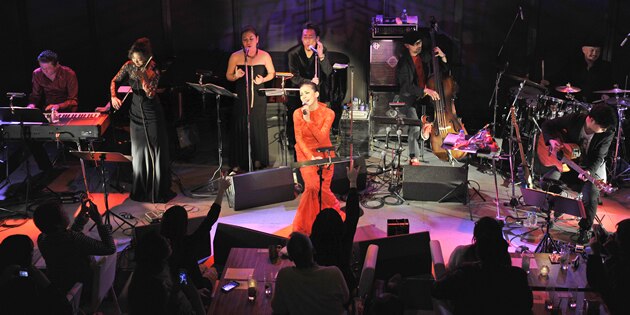 [1ST]open 5:30pm start 6:30pm
[2ND]open 8:30pm start 9:30pm
[Fee] ¥11,300 (with X'mas plate)
[General sale day]10/30(Thu)
[INFO]Nagoya Blue Note 052-961-6311